Good afternoon everyone, writing an awesome and informative post today about Oktoberfest. Unfortunately I have never been to Europe, but I have some friends who have gone and celebrated Oktoberfest in
Munich
and was told simply that there is nothing like it.
First of all, I want to thank everyone for their continued support of my blog and am always glad to wake up and read some interesting blogs, and reply to your (mostly..) great comments! Be sure to check out my other blogs, and when I have time after classes, i'll try my best to renovate my webpage and add even more awesome content!
The links to my other two blogs are on the right and it would be great if you check them out as well!
Hope you enjoy this post ;)
So for those of you who are unfamiliar with Oktoberfest, it is a 16-18 day festival that is held annually in Munich, Germany, and starts in late September and lasts till the first weekend of October.
Whats so great about Oktoberfest, you may ask, and the answer is pretty simple: Lots of drinking with thousands of drunk and crazy hot European girls, and basically an unlimited amount of good food and entertainment! If you have seen Beerfest, I hear it's even better than that, and that was one hell of a movie (if you were drunk)
This year marks the 200th Oktoberfest, and celebrations are going to be wild, with the best beer in the world being drunk among some of the hardiest tanks and those are just the women.
A fun fact, the reason why people celebrate Oktoberfest was originally to commemorate the wedding of Bavarian Prince Ludwig and Princess Therese, in 1810. Technically, its not really the 200th anniversary of the event because there have been years throughout history where the event had to be cancelled due to political strife or plague.
Everyone is drinking all day and all night, generating millions of dollars and emptying thousands of beer kegs every few hours. Imagine, over 7 million visitors drinking over
500,000,000,000
litres of beer, and eating over half a million sausages.
If by chance you are there, I'm sure you already know, but make sure to check out some of the famous tents that house hundreds of thirsty celebrators who are more than happy to share the joy with foreigners and visitors.
Make sure to bring a lot of money though, since the price of beer has been steadily rising for the past few years, and now for a litre of beer, your going to need to shell out around 12$ a pop.
Anyways, thats enough writing from me, i'll include some more hot pictures of girls from Oktoberfest, since lets face it, thats why your probably here, and not to read any of this anyways =[ Click Read more if you want to see more ;)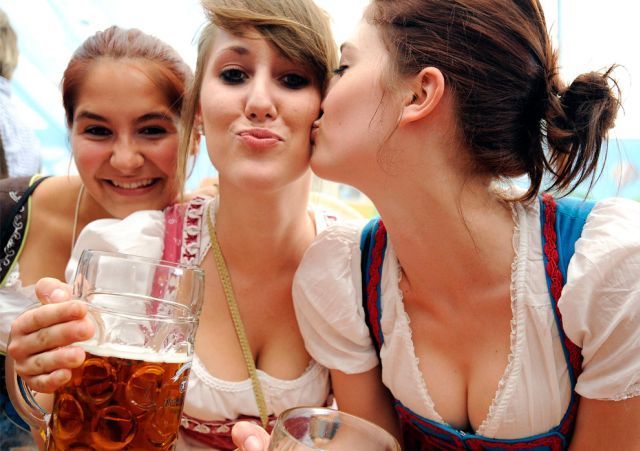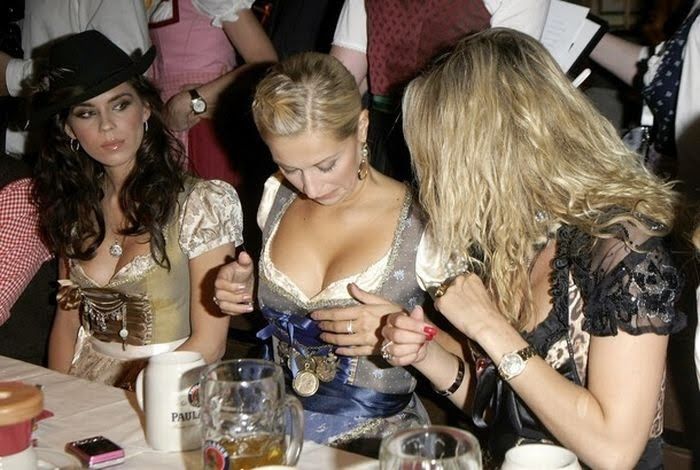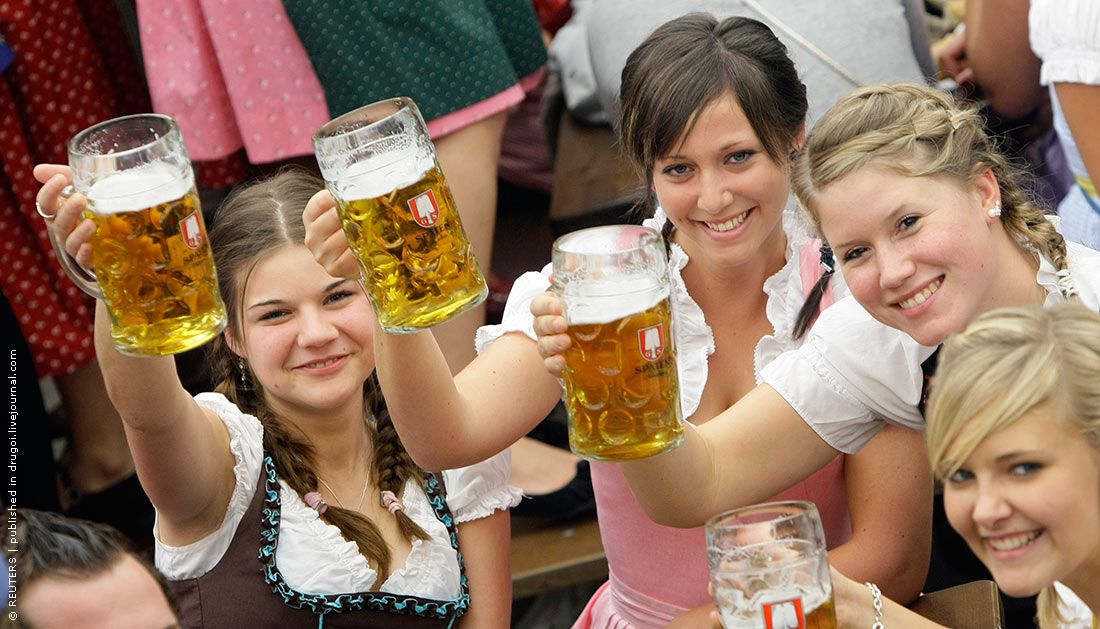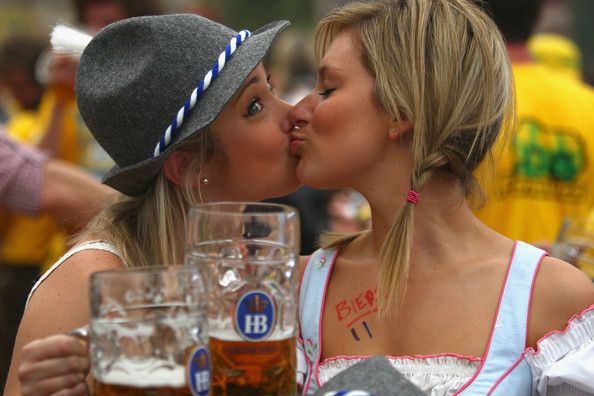 Yes, going to Oktoberfest (If your an Aussie) Means Victory!