Hey everyone, didn't have a chance to write a post yesterday, but will make it up with another one of my "
Awesome Cars from Vancouver"
posts.
THANKS to everyone who commented on my "schedule" idea on the last post, i'm still considering doing that, but for now i'll keep it relatively unstructured. You know what i'm going to post, somewhat. I try and keep it
awesome
in some way shape or form every time so your not disappointed.
Check out my other blogs in the near future, expect them to be updated within a day or two, I have a tonne of comments to answer back to, so i'll be doing that after this post. Also some you asked who one of the really hot chicks was in my older post, her name is
MELANIE IGLESIAS
. Trust me, you won't regret the search ;)
S P O T T E D I N V A N C O U V E R - M O R E
Starting off with an SR Dodge Viper, older model but nice.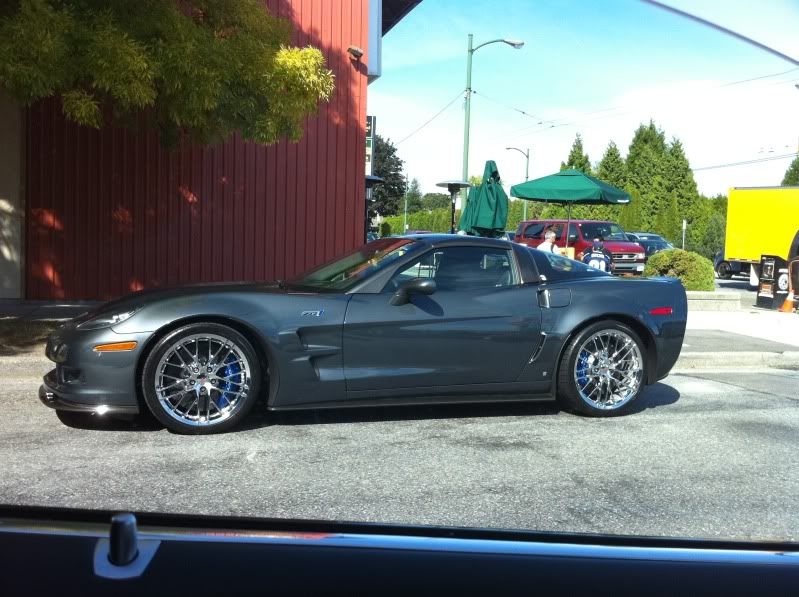 Corvette ZR1 on SW Marine Drive
A whole lot more pictures if your interested, click to see more!
This picture above was taken at the Plaza of Nations.
More of these SLS popping up nowadays
Does't get much rarer than this in Van. S7 or S7TT I think
Nicely wrapped Aston by SR
Modified Bentley, pretty nice but doesn't need it IMO
Two more Astons around Wash Bay
Another SV...I think this one was also done by SR
Thanks for reading, this time I posted pretty much all supercars, but i'll mix it up in the next week or so with different cars!